Joined

Nov 21, 2005
Messages

33,712
Trophies

0
Website
XP
Country
Microsoft's show is over. Our initial writeup is available in the thread below.
GBAtemp ponders E3 2013 -- Microsoft writeup
Welcome to GBAtemp's coverage of the stage and big shows of E3 2013 (
Our e3 schedule thread
). This E3 is set to be somewhat interesting on many fronts as people are properly announcing new hardware, Nintendo have a seriously diminished presence and E3 may be said to be waning ever so slightly with many big companies doing things outside E3.
The EA and Ubisoft conferences are often worth watching as they tend to be given a short interval in the hardware maker conferences and then it is their conferences that show the game and what it is about. That said we are taking all bets on what types of failed humour will happen, what kinds of unintentional irony will be observed when calls of "no celebrities/non games related people" will be made only to be followed up 30 seconds later by bored looking sports people, singers or actors being booted onto the stage and what the best buzzword bingo card will be. We would like to be less cynical but both Sony and Microsoft have made their own presentations and both failed to truly enthuse so it would not be the wisest path.
Microsoft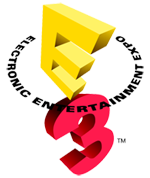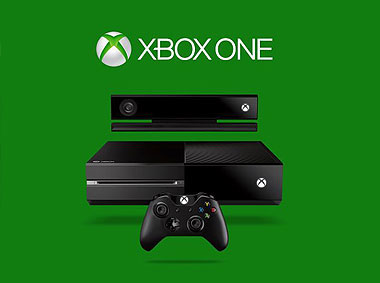 By the time you read this the pre shows for those two sites will have started​
Microsoft has a lot to get right now for they are launching a new console and
following a less than well received announcement conference
during which "we'll have more at E3" was second only to "we like TV".
For those unfamiliar with the state of affairs Microsoft announced the successor to the well liked xbox 360, the new console was not the xbox 720, the xbox infinity, the durango or any of the other options but instead it is the xbox one. What little hardware info is out there says kind of on par with the PS4 (also announced some time before E3 but with slightly less info) which would have been great. They had a massive focus on the ability to watch TV through it which could be nice and could be ignored if you wanted it.
What was troubling was the months of rumour, counter rumour, evasive dismissal concerning how their online policy would work.
The short version is
To play games the console will have to phone home once a day (in effect a version of always online).
Games are tied to the account that gets them. You can resell them (publishers getting a cut if they want), you can gift them (to people on your friend list for more than 30 days and only once). Rental is possible but not available at launch.
To Microsoft's credit this does come with a handful of kind of upsides in that you can share games with friends/family... like you could already do by giving a disc.
More on the matter and links to the policies (released some time after the announcement) can be found
here
.
In short a radical shakeup of the way people traditionally approach console or even a lot of PC games. Though the other things were definitely troubling it was the neutering of the second hand market, though not as badly as something like steam, which did not go over well in a lot of circles.
The announcement promised many games and many exclusives. This also happened in the past but there it was code for "lots of kinect games" or at better points "between rereleases,
remakes
anniversary celebrations and spinoffs of Gears of War, Fable and Halo we can have an impressively large number".
In short Microsoft has it all to play for in this if they want a level of popular support among those that play games. How going first will help or hinder this remains to be seen.
EA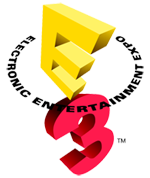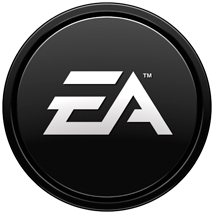 Like or dislike them it is a fact that EA are a major player in the games world and they do a lot of note. Recently they were observed to
being stopping their disliked "online passes" program
for future games and are slowing rescinding it for older ones as well, this was done when the Xbone stuff was at best a rumour so this might be seen in a different light now. Most are not really expecting much more than sports games, need for speed, Medal of Honor and Battlefield but as several of their big name franchises (mass effect, crysis, army of two, burnout and dead space to name but a few) have finished a given run, have already been released this year or have not been seen in a while things could happen. Likewise they have an intellectual property catalogue that rivals anything and they are in a need of a bit of cash injection so we could see something along the lines of "well, if it works for Nintendo" happen*.
*add ours to the collective will for "not another Syndicate like experience".
Ubisoft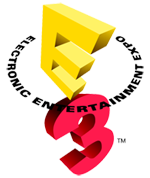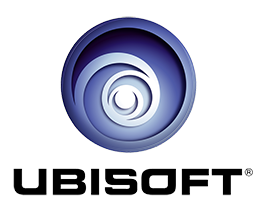 One of the few companies that do not make hardware that can punch at EA's level. Whether EA or Ubisoft are the present villain of the week reminds us of the old quantum thought experiment "Schrödinger's cat" but like their rival they do a lot of things in the games world. For those that need a rundown they work with Tom Clancy (Splinter Cell, Rainbow 6, H.A.W.X and Ghost recon), have Assassin's Creed, largely could be said to have won the "most interesting game of E3" last year with Watch Dogs and they have Rayman so they are definitely worth paying attention to. Anything about Watch Dogs will be studied in minute detail but with Assassin's creed having a reception less favourable than the previous entries and Splinter Cell showing some fairly radical changes there are some things to watch.
Sony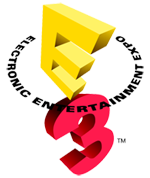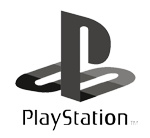 The PS4 conference
was a thing that happened back in February
and not a great deal has happened since.
We now see it to have fairly similar architectures to the Xbone (which is to say somewhat tweaked PC architecture) which is interesting as the Sony online offerings are slowly catching up to Microsoft's, indeed in some ways with their paid offerings it eclipses what Microsoft have done, and this last go around with the consoles led to the PS360 being a thing; there were still a handful of exclusives but take off things that got sequels (spiritual or otherwise), equivalent franchises or eventual ports/remakes and the respective libraries were very similar, extremely so compared to previous consoles. To this end many reckon Sony could "win" by default if they just turn up, say "we have some games", show they are not Microsoft and go home. The shape of the PS4 console is set to be unveiled but if the colour or shape of the console is something you get excited about, assuming it functions as it needs to and does not have wired controller ports at the back or something, then you might be setting about this game playing thing wrongly.
The PS Vita is floundering a bit as well but an injection of a few games, something which the last few months do show as quite likely to happen, would probably see that do well.
Nintendo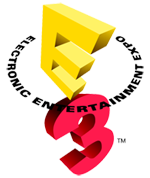 Nintendo are not having a big presentation like years past and instead have "Nintendo directs" timed to match up with this and the fairly interesting move of games being playable in various shops during E3. This is seen as a somewhat interesting move by many as the Wii U and 3ds are not doing as well as their predecessors (both Ubisoft and EA have potentially done some disservices in recent months though Ubisoft have said they are committed). In the case of the Wii U not many first and second party games, what many see as the reason to get such a console and the business types observe as the reason Nintendo are still around, have been released or announced and many are anticipating good things here.