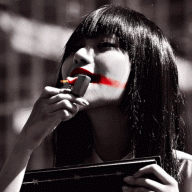 Pink and Blue = Harley Quinn
Member
Joined

Dec 23, 2016
Messages

334
Trophies

0
Age

26
Location
Website
XP
Country
By "initial

tutorial

/training" I meant the introductory chapter of "Story mode". If you can't confirm that it crashes at random points, how can you say that? Where did you read that?

However as soon as I have time I will try it out more carefully.

Note: I must correct myself. I couldn't reload the save, and the one time it did load it, then crashed. Too bad!!!
Are you using R4i-SDHC? I use 2020 version (the yellow one, just like Ojama, lmao)
I think all YSMenu kernels for dstt cards are all the same in terms of "playability" (does this word exist?)
I think all of these non-compatible games on YSMenu run very well on R4i-SDHC kernel, just like Lufia, Yu-Gi-Oh! 2011, CoD Black Ops & MW3 Defiance, Inazuma Eleven, SMT Devil Survivor 2, and many other... But OFC with a proper AP patch or not. Some games crash when reading save file, and some games even do not save. These games need an AP Patch .ips file from TwilightMenu++ (all 2020 releases or lower) and must be used with a program named Lunar IPS (Lips).
But some will not be recognized by YSMenu, even patched with those .ips patches... I still prefer using YSMenu instead of R4i-SDHC kernel because this last one gives me a timebomb at oct 2024, also there are much more issues with R4i-SDHC than YSMenu.