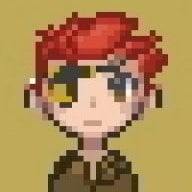 Well-Known Member
OP
Newcomer
Assalamualaikum Warahmatullahi Wabarakatuh,
In addition to GBATemp's rules, this group has an additional rule set.
The rules are as given:
You must follow GBATemp's rules and general code of conduct.
Racism of any kind isn't allowed.
You may use these forums to your advantage, learning a new language, for example.
Have fun on your journey!
Those are the rules I can post right now,
Wassalamualaikum Warahmatullahi Wabarakatuh
Last revised: 22/11/2021 (19:12 GMT+7)