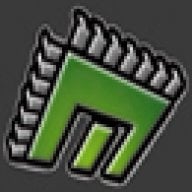 Well-Known Member
OP
Member
Joined

Jun 19, 2006
Messages

603
Trophies

0
XP
Country
I am finishing up my PDF flashcart and homebrew guide and need some help with some flashcart pros, cons and/or specifications. If you contribute you will be given credit in the guide if I use your work. I am in need of some help as the guide is 90% done and I just need to check other people's opinions of what they think pros and cons for different flashcarts are as I don't want to be bias or misleading.
This is your chance to come out and fight for your flashcart as hundreds of users will download this guide once it is posted and I know many of you have stong feelings for one flashcart or another. I do not want bias opinions but rather actual pros and cons as you would supply in the products review; a bullet point of the flashcart if you may.
If you could post them on this thread, email or pm me with your information please do so ASAP as the guide is almost completed.
Flashcarts I need Pros, Cons, and Specifications for:
- EWin2
- DS-Xtreme
- DSLink
- NeoFlash
- Ninja DS
I have the SuperCard, M3, and EZ products pretty much cleaned up but you can also post some from them if you think I might have missed them.
You can find the old guide at the link below if you would like to see what it started out as and to see what pros and cons I already have for some flashcarts:
http://forums.maxconsole.net/showthread.php?t=27045
Thanks for any help you can give me as I am making this guide for everyone and I hope everyone enjoys it. The new downloadable PDF version is going to be much more comprehensive and is also going to have pictures and even more flashcart comparisons and information!
Thanks for any help,
FifthE1ement