We have been actively working on Filetrip to bring you hot updates and new features. Remember that
we are still offering 100 gigabytes of free upload space. Here is what's new this month:
• All MP4 & future videos uploaded to Filetrip (MP4 represent 99% of the videos uploaded on Filetrip) are now fully compatible with mobile devices such as iOS. Browse the site from your iPhone or iPad and watch the videos as if you were on a regular computer!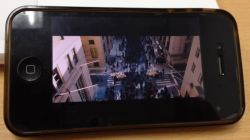 • You can now organize your uploads into folders. More functionality will come regarding folders (example: sharing entire folders, galleries, ...).

• The homepage has been restructured: you now get the latest 3 videos, as well as a link to the full list of latest videos and a few other changes.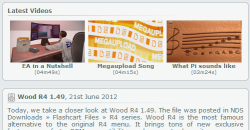 Other changes have also been made recently:
• You can now rename your files after they are uploaded
• Videos come with a thumbnail and extra information
• Any file uploaded to Filetrip can now be 1) public & referenced on search engine, 2) visible via link-sharing only, 3) fully private
• You can choose to attach your username & a link to your profile to the files you upload
• You can attach a link to your homepage (or to any external website) to the files you upload
More good stuff will be added to the site as we go. If you have any request you want to make feel free to post in this thread!

Visit FileTrip for your uploads