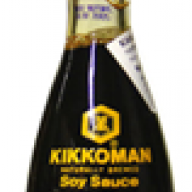 GBATemp Kikkoman Naturally Brewed SoySauce Fanatic
OP
Member
Joined

Apr 29, 2007
Messages

2,123
Trophies

1
Age

122
Location
XP
Country
Please read the following rules before participating in this thread.

1. Let it be known that any user that enters this thread without posting will be permanently banned from this thread and tortured eternally.

2. Let it be known that any negative talk of the Virtual Boy is prohibited. Talk must also not promote the false rumors listed below.

3. Let it be known that everyone who visits this thread will love the Virtual Boy, lest they suffer the consequences of eternal torture and ban.

4. Let it be known that by visiting this topic, the Great Spirit of Great Founder Gunpei Yokoi has installed microscopic cameras all around you and your family. There is no escape. We are watching. You must love, respect, and bow down to the Virtual Boy.

5. These rules shall not apply only to your behavior in this thread, but life as a whole. Violation of these rules will lead to a quick death and/or eternal torture.



Essentials

Don't be shy to vote! An often overlooked Nintendo console is the Virtual Boy, one of the greatest and most successfully celebrated portable gaming systems of the 20th century. Like all other Essentials lists, this one will inform the public of all the great Virtual Boy games! All you must do is post what title you want to vote for, and your vote will be added to the list. Please support the Virtual Boy Essentials thread by voting, as this will be an extremely useful resource for all VBTempers (Virtual Boy Tempers

) for a long time to come.



Recommended (15+ votes)



No games yet! Please vote.



Decently Essential (7+ votes)



No games yet! Please vote.



Moderately Essential (3+ votes)



No games yet! Please vote.



Nominations (1+ votes)



[2] Telero Boxer
[1] Super Migraine Bros.
[1] Xcailibear
[1] Wario Land
[1] Red Alarm
[1] Eye Strain Attack
[1] Mario Tennis
[1] Tube racer F-zero prototype
[1] Red, RED, RED, RED, RED, RED!

Here are some EXCLUSIVE Virtual Boy footage to get people excited for voting!!!




Virtual Boy Rumor Debunking
Lately there has been a lot of false trash rumors going around about the Virtual Boy, and I'm here to debunk them.

Rumor: The Virtual Boy is not fun.
Reality: On the contrary! According to a recent survey, ten out of ten people find the Virtual Boy fun. It is so fun, that it comes bundled with a Wii Remote and is fully compatible with it.

Rumor: The Virtual Boy was a failiure.
Reality: NOT TRUE! The Virtual Boy sold more than 70 billion units, more than any other electronic device, ever. That's nearly twelve units sold for every human being alive today. The Virtual Boy also had superior third party support and churned out a library of over ten thousand games including classics like Super Mario 128, Halo 4 and Metal Gear Solid 7.

Rumor: The Virtual Boy has a monochrome red screen.
Reality: NOT TRUE! The Virtual Boy could display its graphics in vivid 512 bit color, more colors than actually in existence.

Rumor: The Virtual Boy causes headaches, vision problems, severed limbs, and other medical problems.
Reality: NOT TRUE! This was due to a typo that originally occured in the original Virtual Boy manual. The actual warning read: CAUTION. USE OF THE VIRTUAL BOY SYSTEM WILL PREVENT HEADACHES, MIGRAINES, WORLD HUNGER, AIDS AND CANCER. FOR BEST RESULTS, PLEASE USE IN AN AREA WITH DANGEROUS MATERIALS AND SHARP OBJECTS. After the mistake was realized years later, the NOA employee who made the manual was promptly gassed to death by Miyamoto himself.

Rumor: The Virtual Boy "has bad graphics."
Reality: That's because you've never played it! Play the Virtual Boy for yourself, and you will see that its advanced 3D graphics are rendered more beautifully than any console or graphics card can do. Each Virtual Boy has the approximate graphical processing power of nearly seventy million Nvidia 8800 Ultras combined. Virtual Boy is so advanced that it can't be viewed on conventional TV or LCD screens.

Memorial to Gunpei Yokoi, the Great Founder

RIP GUNPEI YOKOI, 1941 - 1997