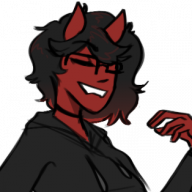 Ashley | Developer | Trans
OP
Member
Joined

Mar 26, 2014
Messages

1,773
Trophies

1
Age

22
Location
Website
XP
Country
​
​
This Guide Supports: "

2.277

-

Newest
"
​
Ever wanted to play Gamecube games on your Wii without the need of a GC controller or Memcard!?
​
Well it's possible with Nintendon-t, Now Were going to need a few things:​
​
●
A USB or SD with

1.30

GB (Preferably

2

GB or More) of Free Storage
.
(Formatted As FAT32)
​
​
​
● The Homebrew Channel Installed, With All Necessary IOS's Installed: (58) ​
​
Warning:
Do NOT install

c

IOS's on a Wii U!
​
​
​
● A Wii With
80Blocks
Of Free Space (For
HBC
And
Save
DATA
)
​
●(Optional): Enable Memcard Multi, This Option Saves Save data files as separate files, instead of all in one file;​
This can make it easier to backup separate save data
files.
​
​
●
A Windows PC (Or Mac/Linux)
​
● Priiloader & Bootmii Installed (

As A Precaution, Wii Only!

)
​
● And Last: Some Gamecube Games
.
(You can use Clean-Rip
.)
​
​
​
​
Then Extract The Archive to the apps folder on your SD or USB.​
​
Use Clean Rip on your Wii to dump your Gamecube games to the SD or USB.​
Then on a PC create a "games" folder, then create folders of the game names.
​
​
Example:​
​
​
​
Now We need to rename our game ISO's to: "game.iso" and copy them to the folder named as the game.​
Try Leaving No Extension on the end when renaming it.
(ie:
"game")
​
If the file type is iso still then it is fine, if it says: "File" then add ".iso" to the File Name.​
Note: The Example "game.iso" has the file type ".iso", altho it says it's a "Win Rar Archive"​
Due To My PC having WinRAR Installed. It is associated with this extension.
​
​
Example:​
​
​
​
​
​
Now Your Games Are Ready To Go!
​
​
Go ahead and insert your USB/SD into your Wii/WiiU.
​
​
Kudos! And Sorry For The Mistakes. It was a little rushed. xD​
​
​
​
​
●The Game Crashes or Freezes: ​
This can be caused by a Number of things, such as;​
the game being incompatible or it can be your SD/USB. Due to the Read/Write​
Speeds, 2.277-3.319 has better performance.
​
Transfer --> Game --> USB​
​
​
●The Loader has

errors,

such as

:
​
AHB_PROT;​
​
​
Fix:​
You need to disable AHB_PROT:​
You didn't correctly install nintendont. read the install section above.​
You need to copy the meta.xml in the same folder than nintendont. You also need the Homebrew Channel v1.0.7 or newer. Old version (HBC v1.0.6 and older) will not work.​
If you have a meta.xml, make sure that the tag <ahb_access/> is present in your meta.xml.​
The file should be created and updated automatically when launching nintendont.
​
If you are launching nintendont from an external loader (Wiiflow, USBLoaderGX, etc.) and encounter this error, you are not launching the loader correctly. Don't launch it from priiloader auto-boot menu, go to The Homebrew channel and be sure your loader has a correct meta.xml file with the <ahb_access/> tag.
​
​
​
​
●The Loader Crashes or Freezes:​
This problem
is caused by a theme you have recently applied;
​
Fix:​
Try reloading the theme, deleting, or applying another.​
​
​
​