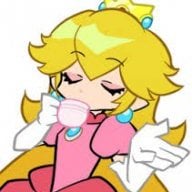 Well-Known Member
Newcomer
Joined

Mar 22, 2015
Messages

90
Trophies

0
Age

36
XP
Country
Switch Original Issue: No display on dock mode but working on handheld. charges ok. so type c port is ok
decided to put a bnew p13usb chip. after replacement. dock issue still persist. green light on dock but no display on lcd.
tried another known good working switch tablet, display ok on lcd, so dock is fine. decided to further test the tablet, while docked.
tested to click the power button, then the screen shows the battery indicator. then displayed a garbled image. so right after that i turn it off. when i powered on the unit, it now shows the BSOD..

Other Info:
Unit is fusee gelee exploitable.
No NAND backup
switch can enter rcm tru using jig.
tried to send hekate payload.. payload sent, but screen stays black.
Tried gpt restore and briccmi success but.. shows fail result. with a bit weird lcd display background
Tried to dump biskey - successfull without error
last thing i tried was memloader. - successfull loads memloader
to those who are experts. i just wanna make sure first before i do something stupid.
is this BSOD a Software issue or a Hardware issue? i can confirm that there is error on gpt restore and briccmii.
but just want to know if anyone already had this issue before? and was able to fix it? if it is fixable.? didnt touch anything aside from that P13usb ic
Thanks in advance!

https://imgur.com/96oXLkx
https://imgur.com/MVSzNek
https://imgur.com/C7EF93e