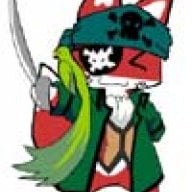 Joined

May 2, 2003
Messages

2,552
Trophies

0
Age

32
Website
XP
Country
Here's a topic that comes to mind on many forums throughout the internet. Anyone else here remember BBS days? Not that I miss the low transfer rates and such but what got me started on computers, dos, and windows 3.0->3.1 etc were bulletin board systems that were advertised in free local computer magazines.

So here's a go, some more interesting ones that I can remember I was on..

The Lost Path, razor 1911 affiliated to some small extent, sysop I believe was archmage whom I bought my first SNES copier from.. 16 megabit Firefox, pro fighter clone
&TOTSE, yes they had a BBS and they have a web site that is still running
Spatula City, located in Vacaville..had a lot of console and was where I found advertising to pick up a brand new super wildcard dx with 32 megabit of ram..also had information where to acquire other devices which today are highly sought after

... names of a lot of boards escape me by now but if I loaded up a copy of terminate I could probably view all of them listed in there. Luckily I still have a trusty Pentium 233mmx that can run most of the old applications clear back to 386 days. I may have to fire up some backups on there and see what I can find.

Also I met the last sysop of BIT USA, (banned in the usa one of the popular boards in ACiD packs but in a time when warez boards were more supreme than art.. art boards came about later on as a fad after demo scene boards)

I used to have a long log from a bbs called USS Enterprise which was a large console board up til about the beginning of the N64 scene, but it got lost when I hit the save button thinking that it'd append to the log.

But looking back to the BBS days, I didn't know as many people as I know through the forum and irc and also things were quite a bit more strict. It wasn't just ratio but also how boards were administrated and the types of people you'd see posting. Gbatemp seems a lot more free flowing than the old dialup boards and there are a hell of a lot more posts here than any board I was on. The way things are set up kind of reminds me of the old bulletin board, particularly art boards I was on. What I mean is that you can watch your post ratio and try to raise it and of course some boards can implement other features such as online games a la LOTR and Trade Wars and also polls.

I also ran my own BBS while in high school but it was difficult to get affils and the courier group I had on it just flat out sucked (NBC - no bullshit couriers...but actually they were total bullshit by all means). Groups usually wouldn't cater to single node boards and pretty much had a strict elitist attitude which still prevails in some ways to this day on the internet.