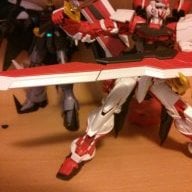 Joined

Jul 6, 2008
Messages

861
Trophies

0
Website
XP
Country
QUOTE said:

//----------------------------------------------------------------------------------------2009-01-01----------------------------------------------------------------------------------------

"bob's game" has never been intended as "homebrew." I've aimed to make a commercial game from the very start.
I have tried every approach to release "bob's game" through official means- because it was never intended as a "homebrew" game.
Yet "bob's game," a highly-anticipated, highly-publicized, retail-length, retail-quality, 20-hour-long, 64 megabyte adventure title- is being treated as such.

Releasing a retail length, retail quality game as "homebrew" indeed makes "bob's game" a KILLER APP for "homebrew-enabling" devices.
I do not want to support these devices, because many of them are able to run commercial software. This is damaging to developers like myself.

This puts me in a major predicament. Do I simply give up on five years of tireless effort? I cannot!
I am attempting to inform Nintendo what could happen if this project is released in the only way they have left me.
I am partying hard for them- publicly, on live broadcast, for 100 days- I do not want to release "bob's game" as "homebrew."

"bob's game" is a five year, fifteen-thousand-hour masterpiece.

How can I say this to make them understand?
THE GAME IS TREMENDOUSLY GOOD. IT'S EXTRAORDINARY! IT MIGHT SELL A MILLION COPIES.
I'VE BARELY SHOWN ANYTHING AT ALL FOR A REASON. I'M NOT GOING TO SPOIL IT TO PROVE IT TO YOU.
YOU WILL FIND OUT WHEN IT'S RELEASED. I AM TELLING THE TRUTH! IT'S GREAT!
ARE YOU HONESTLY GOING TO FORCE ME TO RELEASE IT FOR FLASHCARTS? ARE YOU INSANE?!
THE GAME IS ABSOLUTELY FANTASTIC!

Happy New Year, REGGIE!
(You're the best! I'm counting on you!)
A update posted by DbGt
Robert Pelloni, creator of the sedate-looking RPG Bob's Game, has resorted to desperate measures in order to secure his game an official release. If you've been following the story elsewhere, you know that he's in the midst of a self-imposed confinement, locked in an office until Nintendo agrees to sell him the DS software development kit.
Now, on day 21 of his protest, Pelloni has discovered a previously unknown, even deeper end off of which to go. After calling out the Nintendo executives he's spoken to, who are apparently holding back his approval as a developer, Pelloni has threatened to bundle Bob's Game with a DSi flash cart if not given the opportunity to develop it as an official DS game. He claims it would be the first "killer app" for a homebrew device, and could "significantly cut into Nintendo's bottom line."
We aren't sure if Pelloni ever catches DS Fanboy posts from within his secret fortress, since he claims to have no Internet access other than email from his phone, but if he is, we would like to suggest that he stop doing this kind of stuff, get out of the office, and either continue contacting Nintendo or just go somewhere else. We suspect that the more public he is with this stuff, the less likely Nintendo is to want anything to do with him -- especially if he's talking about flash carts.
source :
http://www.joystiq.com/2008/12/31/bobwatch...-kind-of-weird/