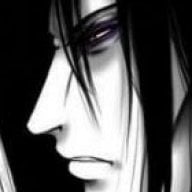 Well-Known Member
OP
Member
Joined

Nov 23, 2008
Messages

456
Trophies

0
Location
XP
Country
As title says: 5.03 GEN-B has been released.
Before installing please read everything written here and all links given and make sure you understand how to use this.
This update makes it possible to play games that require 5.55+ and are protected on PSP`s using the 5.03 ChickHEN.
Source:
http://www.pspgen.com/custom-firmware-5-03...e-190688-1.html
http://www.pspgen.com/custom-firmware-5-03...ent-190694.html
Cheap translation:
http://babelfish.yahoo.com/translate_url?d...TrUrl=Translate
Direct download links:
http://rapidshare.com/files/301253135/cfw-...125664.zip.html
http://www.megaupload.com/?d=2SC6NMJS
(File name: cfw-5-03gen-b-psp-3000_1257125664.zip)
Installing notes:
* Download the file of Custom Firmware 5.03GEN-B for HEN (PSP-3000)
* Unpack cfw-5-03gen-b-psp-3000_1257125664.zip
* Connect your PSP to the computer via USB
* Copy the folder: 5.03GEN-B and all files inside it to MS0\PSP\GAME\
* So your path looks like: MS0\PSP\GAME\5.03GEN-B\
* Disconnect your PSP from your PC.
After doing so:
First DISABLE all your plugins.
5.03 GEN-B update can be launched from XMB under GEN-A or ChickHEN R2.
X - start the patch
R - Exit the program flashing nothing at all.
O - Restore the official 5.03 version.txt
After you press X to install it shows it is busy when done it asks you to press X to reboot the PSP into 5.03 GEN-B.
Special note: If you would like to reinstall 5.03 GEN-B or want to reflash your official 5.03 version.txt you should hold down the L trigger while starting the: Quick Updater 5.03 GEN-B from your XMB.
This will allow you to enter its install menu again.
(As normally once installing the files needed it will not promt it again when launching the Quick Updater to activate GEN-B)
Another special note: There is a 5.50 GEN-B out. THIS VERSION DOES NOT WORK ON UNHACKABLE PSP 300x and 200x!
If the link is down please make sure you get the: 5.03 GEN-B if you have a unhackakble PSP.
And yet another special note: I do not know or it is required to install 5.03 GEN-A before installing 5.03 GEN-B.
I did so as I had 5.03 GEN-A on it before I installed this one perhaps you should do the same just to be safe.
Greetz, Vistabuser.