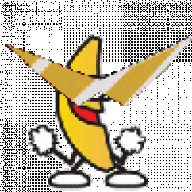 Joined

May 27, 2009
Messages

2,823
Trophies

0
Age

26
Location
XP
Country
4.2 will be released on the 9th,
however jailbreaking has a problem.
Cydia (and many other apps) are broken/dead/killed on 4.2, a jailbreak will take a while to be released
So don't update if you want to keep a Jailbroken device
Cydia has now been fixed for 4.2
Also, Save your SHSH's then you can downgrade of necessary

4.x Support for the iPad

iOS 4.0 features for iPad (Multitasking, Folders, etc.)

Updated Carrier Signal Strength Display (3G iPad only)

Increase in the length of the smaller signal bars

The method in which signal strength is calculated has been enhanced

Fixes glitch that can let a user get into the phone app while the phone is locked via "Emergency Call" by dialing a random number and quickly pressing the lock button after dialing that call

Fixes the alarm bug cause by daylight saving time which affected Australian iPhone and iPod Touch owners

iPad screen rotation lock switch is converted into a sound/silent switch in iOS 4.2 (Just like on the iPhones)

AirPrint Wireless Printing with Print Center

Import .ics calendar files directly for events

Birthdays icon has been changed in calendar

Updated Carrier Settings (US is AT&T 9.0) (iPad 3G only)

Text search on web pages

2 new fonts for Notes in Settings (Helvetica and Chalkboard)

New icon for Voice Memos (iPhone and iPod touch only)

Updated applications

AirPlay (replacement of AirTunes, AirPlay will offer stream video, music, and photos over WiFI

More than 30 new keyboards and dictionaries, including Arabic, Greek, and Hebrew for iPad

New Text Tone Alerts (New & Original tone lists) (iPhone only)

Ringer & Alerts on/off switch (Settings > Sounds) for volume buttons (iPhone only)

Assign different text tone alerts to each contact (iPhone only)

YouTube voting

New Multitasking Animation

New Parental Controls for deleting Apps, changing mail accounts and location services

FaceTime shortcut from Messages app

New wallpapers in Settings

New Bookmarks design (iPad only)

Minor improvements in UI graphics

Restores full Field Test Mode

I'm excited for the new features to drop as it makes it's way closer to perfection.
Edit: Cydia has now been fixed for 4.2, expect a jb within a day or two of the 4.2 release
Edit 2: Date's changed to the 9th