Emulate the Planet!
OP
Former Staff
Joined

Jan 3, 2008
Messages

10,578
Trophies

0
Age

47
Location
Website
XP
Country

XRoar v0.22f1
Older News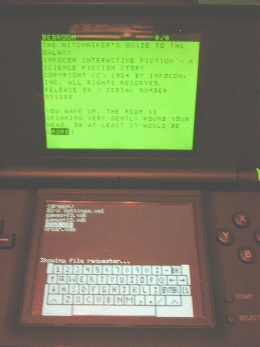 QUOTE said:

XRoar is a Dragon emulator for Linux, Unix, Mac OS X, GP32, Nintendo DS and Windows. Due to hardware similarities, XRoar also emulates the Tandy Colour Computer (CoCo) models 1 & 2.
Notes for version 0.22
Fixed WD2791/3 side compare flags for double-sided disks on CoCo.
Honours user-specified RAM size again.
Automatically determine which machine user has ROMs for.
Added -load and -run options (automatically attaches files on startup, -run attempts to autorun them).
New manual to replace the README file.
Handle more truncated CAS files.
For full version information, see the ChangeLog.
Known issues
RAM organisation always based on 64K layout in hardware.
GP32 binary release deferred - seems to not find any ROMs yet.
Dragon 32 map type 1 ROM write-through regression - fixed in darcs.

Download

Homepage

Source

Discuss