XM7Play 05-01-2009
XM Player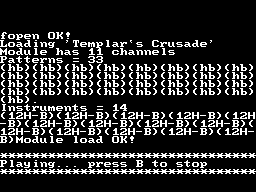 XM7Play is a simple XM player for the DS. The new update fixes the problems that occurred after the application failed to load an XM module.
QUOTE(Changelog:) said:

There were errors that were blocking the program after failures in loading a module. Now you're able to resume and choose another tune.
No other changes.

Download

Source

Discuss