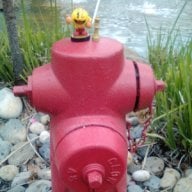 Joined

Oct 19, 2014
Messages

7
Trophies

0
Age

36
XP
Country
My vote goes to the Advance Wars communities. Here's my testimony against them for those who need context:

pasted.co ID: ee3a7c15

Oh, and that was originally on Pastebin before it got false-reported by people from the AW fandom conveniently ignored the very thumbnail of this video:

Youtube video ID: CvfUiQwLLfo

Never mind that the guy prominently on the thumbnail even bragged about his Wi-Fi T-Shirt from the tournament *REPEATEDLY*. THEIR harassment saw fit to get this testimony against the Fire Emblem fandom (which has awfulness in its own right) false-reported as well, *DESPITE BEING EVEN MORE OBJECTIVELY WITHIN THE RULES*:

pasted.co ID: e338a801

And may I point out that that same harassment has been awful enough that I recently had a nightmare where one of the people pulling that harassment took administrative control of a related Discord and edited my messages to mock me. I wish I was exaggerating about the nightmare, but a friend who has seen the entire mess for what it is remarked about how that'd be anything but out-of-character. That happens when those people refuse to take responsibility for their nonsense. At least I'm interested in doing something about these awful messes.