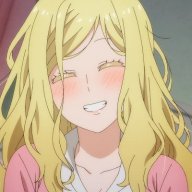 Joined

Nov 15, 2014
Messages

6,189
Trophies

3
Age

27
XP
Country
Hi guys.
On my texture thread, I got an idea.
https://gbatemp.net/threads/xy-oras-come-to-share-your-hacked-textures.392711/
Why not make a game with all pokemon and shadow textures?
(Based on Alpha Sapphire and Shadow Lugia from Pokémon XD, you should see what I mean)
.
If you never played Pokémon XD and Colosseum, do it NOW!
(For me XD and Colosseum are one of the best official pokémon games)
.
We have already some textures for Pokémon
(Lugia, Ho-Oh, Mewtwo...)
.
So I need a name.
Pokémon Gale of Sapphire?
(Based on Gale of Darkness, the full name of Pokémon XD)
Pokémon Alpha Shadow?
Another Name?
First I will use some shadow textures from the thread, and make all other missing textures myself.
But if I use your texture, and you don't want (
) tell me, and I will do it myself.
Help Wanted:
- Help for Textures
- Help for Sprites
- Help for 3D editing
(Guys from XD)
For the 3D editing, I need guys like:
Maybe
@Xeogran
and
@LeifEricson
from here could help us:
https://gbatemp.net/threads/wip-oras-pokemon-deltacolosseum-the-colosseum-prequel.401758/