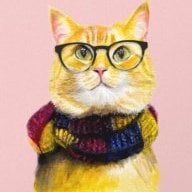 Joined

Nov 23, 2014
Messages

15,149
Trophies

0
Location
Website
XP
Country
Hi all,
I made a little scraper that turns Plailect's guide into pdf files, for posterity purposes and for speed of use. It also
downloads
the latest release of all the tools, and
downloads
any zip files it finds in the guide. The intention is to make it even quicker to install a9lh (saves time going back and forth from the GitHub release pages of the tools), and makes sure you're not using any outdated files.
Some issues though - using the free pdf tool Dompdf seems to get stuck at the same place (
"Fatal error
: Call to a member function get_cellmap() on null"), so the script shuts down and not all pages are converted. This doesn't seem to be an issue for Pdfcrowd, but unfortunately that's paid, and I burned through all my free tokens before I realised they were limited :-( If they give me more free tokens I will redo it to get more of the pages (hopefully all). Also, the free one makes the pages a little ugly, while Pdfcrowd manages to generate exactly what the page looks like. Oh well. Also, if the source code on a tool's release page is the same file type as the release, it will download the source code too. So the download is a little bigger than it needs to be.
Obviously this might have been more useful before the most recent big revision of the guide (when it used to change significantly every week or so). Now I doubt it'll change much, it's probably the ultimate version right now :-)
Anyway, for the guide download visit quantumc.at, and my repository is at
https://github.com/quantumcat1/Guide-Helper
. I am new to GitHub so let me know if I need to change a setting or something so people can contribute! You will need to install dompdf (the free pdf conversion tool) into your php www folder for it to run.
This is my first contribution to anything, so please be nice if it's not very good :-) I only learned PHP yesterday (and git only a few weeks ago), so I am pretty pleased with what I worked out so far!