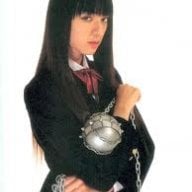 Joined

Jan 17, 2008
Messages

222
Trophies

0
Age

37
Location
Website
XP
Country
So originally I ordered my R4 bundled with the 1GB card off DealExtreme, but they seem to be severely back ordered and I simply cannot wait 3+ weeks and HOPE that I get it soon. Because of this, I have decided to cancel my order and get it somewhere else.

Now I have the dilemma of deciding which one I REALLY want to get. The R4, M3 Real, CycloDS and Supercard DS are the ones I've been looking at. The CycloDs seems a bit pricey, but if it truly is the best one, then I guess the extra money won't be that big of a deal but the main things I am looking at are...

1. I probably won't buy several of them, so i just need 1 good sturdy reliable one I can use for a long time.
2. I probably won't use homebrews that much. I'll mainly be using it for playing my back up games
3. Easy to use, I won't be playing GBA games and don't care about the other slot and would rather not deal with additional things
4. The least glitchy, freezey, confusing, and best updates and support? what is the best price to product ratio?
5. what extra features should I be aware of? The RTS is nice, but not necessary... which ones have that feature? Oh and I don't really care if it supports SD cards over 2Gb, I probably won't ever use more than that, but it's not really an issue whether it has it or not.

Help me out please, this entire ordeal is giving me a massive headache. I just want to order one already. And sorry, I was not sure where to post this, but I figure since this board gets the most views, I'd get the most answers here.

Thanks!