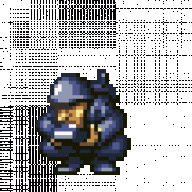 Well-Known Member
OP
Member
Hello Again, GBAtemp!
I'm currently in a Dilema! I could use a little help here from you guys.
Heres the situation! I have a nice PC with a Nvidia GTS 250 (1024MB one) And I'm looking to upgrade, now my motherboard supports SLI, so I'm wondering if I should get a second one ($150) OR, Buy whole new video card better than two would be together SLI'd! Which would you choose? I'd also like to note i'm partial to NVIDIA over ATI but If you can find me a better ATI card for cheap then please, show me the ways!