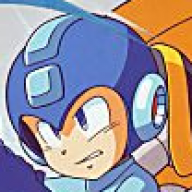 Joined

Mar 15, 2009
Messages

13
Trophies

0
XP
Country
I'm just getting back into my Switch again after more than a year (COVID induced circumstances), and I want to update both my sysnand and emummc to the latest. I know I can probably read through all the atmosphere release notes since when I last updated but there's just so much maybe the experts here can give me some quick pointers on things to look out for/major changes in HOS and atmosphere.

For sysnand, I'm on 10.1.0, can I just update to the latest normally? Or are there some catches? I remember before one of the updates also updated the cartridge resulting in my non-updated emummc to not have access to the cartridge slot anymore. Are there similar catches if I went straight to the latest firmware? If so what should I update first between sysnand and emummc?

For my emummc, I'm on 8.1.0 and AMS 0.12.0 (very old I know). I assume I should update my AMS first before updating the firmware? Are there any catches here going from something so old to the latest in one shot? Should I update my homebrew at the same time too or should I do it after (is AMS backwards compatible for old homebrew or vice versa?)? And is the go-to tool for updating emummc firmware still choidujournx?