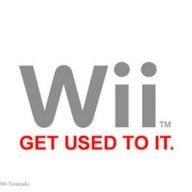 Well-Known Member
OP
Newcomer
Guys,
I was on 4.1e and needed to move to 4.2e for Mario Galaxy 2.
I installed this
http://gbatemp.net/index.php?showtopic=184...t=0&start=0
and worked perfectly.
I read that some users who were required to install an update (after using this installation method) were able to do so with no errors effecting HBC extra.
In saying this, i clicked update for Mario Galaxy 2 and its updating but it wont finish.
Its right at the end.
Can someone please help!
EDIT: Headsup, issue is rendered now just attempting to get IOS56 for SMG2
Thanks for your help
EDIT II: Installed IOS56 with MMM. (Went through WAD manager way) worked fine. Went to run disc game 'cannot be read'