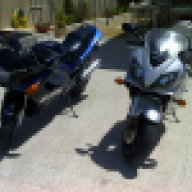 Joined

Jan 4, 2009
Messages

3
Trophies

0
Age

36
Location
Website
XP
Country
Hi guys, I'm an Italian wii user.
I'm sorry for my english but it's a bit rusted because I don't use it frequently.

I'm going to show you my problem which seems to be really unbelieveble. I've got my wii with 3.1E firmware installed and I would like to run many backup games I have. Looking on the Net, I found many backup loader (waninkoko, wiigator, softchip) and I tried to install them to run games. I think that the best thing for all is to put in a table all I did for each Backup Loader.
If I well know, I've got to install a cIOS first, then I asked to a friend of mine to install it. Then he installed the 249. Here we are with my odyssey.
WIIGATOR
1st attempt.

I've downloaded from the download board the wiigator install pack and I've put it on my SD card. I've even put the 000001... folder with all files needed to run the cIOS installer, then I tried to run the cIOS installer. It starts, reads all files from the SD card but when it tries to install, an error occures. I don't have time to read what's written on my TV screen but seems to be a 1017 error.The installation stops and the screen come back to the HB menu.
2nd attempt.

It thought that maybe there's a problem on the data stored on my SD card, then I deleted the 000001... folder and I tried again to run the cIOS installer with THE SAME RESULTS of the first attempt. I mean: it connects to the Net,
downloads
all 15 files and got an error 1017 when starts the install.
SOFTCHIP
1st attempt.

I heard about this new fantastic method to run my backups and I wanted to try. I followed all istrucions read from an italian
blog
and I installed the softchip channel (I downloaded the version 0.43... or the first one, I don't remember the number). I've tried all the cIOS memorized but nothing work (it only occures in wii freeze&crash).
Olbivusly I have got the Backup Launcher and I tried to run it. I thought that it was sufficient to have the cIOS 249 installed to run it, but it doesn't work.
I thought again that maybe the cIOS 249 was corrupted, then I downladed the waninkoko uninstaller that uninstalled successfully the cIOS249. Then I tried a cIOS install with the waninkoko cIOS installer but it didn't work. I've got another error and it didn't install anything.

Then I turned the panic mode on and I decided to format my wii because it comes from a downgrade (my sister had update it to the 3.4E then I downgraded again at 3.1E).
With the wii like a little virgin I tried again both softchip (this time with the 0.73), and the wiigator (almost the same attempts) but all I have are errors, errors and errors an nothing works. As last chance I tried the the waninkoko loader but it doesn't work.
What the hell has got my wii that any loader work?? Is there a method to run my backups or is everything useless?

You're my last hope.
Thanks to everyone who'll help me!