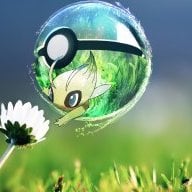 Joined

Jan 25, 2019
Messages

342
Trophies

0
Age

34
Location
XP
Country
UPDATED 2/9/2019
2pm
Final Edit, unnecessary info removed, easier to read/follow
(after thought edit:
Tldr;
this tutorial is to try and get the most speed out of this port.
most of these directions are for turning basically all sound off, plus adjusting a couple other settings.
i want to note that some games play fine with sound. but if its unplayable or not playing at all, read this tutorial.
lets keep in mind, this emu was not designed for the 3ds, its a port,
while i do not consider it abandoned and unfinished, it could use some updates.
while the core its self uses a built in bios, you can increase your compatibility with games by using the proper bios file.
Or just by a used psp for 50 Dollars on craigslist.
O
N
L
Y
W
O
R
K
S
O
N
N
E
W
3
D
S
/
N
E
W
2
D
S
X
L
!
!
W
I
L
L
N
O
T
W
O
R
K
O
N
O
L
D
3
D
S
/
2
D
S
Here i will tell you how to get games to play at 50-60 fps on the PS1 emulator, "PCSX reARmed" that is included in RetroArch for the NEW 3ds/2ds.
If you already have Retroarch installed, backup your config files to your SD somewhere or your PC.
you may need to update your build if installed version is lower than 1.7.6.
Step 1. Download the latest stable release of RetroArch first, if having some problems, try a nightly.
or an earlier stable version.
The .3dsx version method is not recommended. For some reason it runs slower that the CIA version.
Stable versions can be found here:
http://buildbot.libretro.com/stable/
Nightly Versions can be found here:
http://buildbot.libretro.com/nightly/nintendo/3ds/
2. Unzip your download with 7z on your desktop,
you will see a cia folder and a retroarch folder
3. Inside that cia folder, move the retroarch.cia to the cia folder on your 3ds SD card
and put the retroarch folder on the root of the SD card.
4. Put your SD back into your system, use fbi, navigate to the cia folder to install retroarch,
5. Then navigate to the retroarch folder>cores, and install the PCSX core
----------------------------------------------------------------------------------------
IF you downloaded a game, and extracted it and found multiple .bin files instead of just 1, merge them, super simple.
1. download isobuster
https://www.isobuster.com/dl.php?d=isobuster.com&v=1&l=0
2. open iso buster and drag your .cue file into it
3. Click File>CD>Extract CD (Image)>RAW .bin
4. it will combine all .bin files into 1 and will make a new .cue.
there you go, delete the old bins and old cue file.
--------------------------------------------------------------------------------------
If you have any trouble during any process, like accidentally changing a button layout (which made the app unusable, i made the left dpad do something....idk...)
With a file explorer or on your pc, Navigate to

SD/retroarch/retroarch-core-options.cfg

, and any

.cfg

files, and delete them.
then restart PCSX and dont forget to change ALL settings again.
------------------------------------------------------------------------
Before we launch the pcsx core,
Put the games in .bin+.cue format anywhere on the sd card,
I put my games in SD/RetroArch/Games/PS1/
Place your Bios in SD/retroarch/cores/system)
(have different bios in a different folder or on ur pc, some bios dont work with certain games, the PCSX core has a bios built in so you dont need one, but is recommended for better compatibility.)
Launch the PCSX core from the 3ds home menu, don't load a game just yet.
Before we load any games,
1. Go down to settings
2. Go to driver, make sure audio re-sampler is set to null/off.
(also while in Driver, if you want that fancy Sony XMB menu style,
head to menu/ui and choose xmb, a reset is required to take effect)
there are a few other choices, r is default. I dont believe there is a performance lag using the xmb ui, i tend to use the default ui for better speed, cuz im weird and paranoid.
)
3. Go back, head to audio, turn audio enable off, make sure audio sync enable is off, everything in audio off.
(try this first, then experiment with sound later.)
then go back to main menu, load your game
3. when game loads, tap the touchscreen,
(Note: touching the bottom half of the screen in-game will toggle the menu while touching the top half of the touchscreen will toggle the bottom screen on/off)
go to options,
set frame-skip from 1-2 depending on the game, 3d games run slower than 2d,
make sure sound reverb and sound interpolation are off.
then resume the game (tap the touchscreen)
HAVE FUN!!!!
--Try the game in .bin format first. which is what it should be when downloaded.
-- if that doesnt work,
-- try a different bios,
-- if problems persist, backup, then delete the bios and use none.
-- if that doesnt work, get the rom from a new source, repeat steps 3 and 4,
-- if still doesnt work, convert it to a .pbp (PSP EBOOT)
(.ISO format will not work)
------------------------------------------------------------------------------
Want everything pixel perfect? Go to Settings and set these: Video -> Aspect Ratio: Set it to 1:1 PAR. Video -> Integer Scale: Set it to On.
Note that this will make some consoles quite tiny, but do as you'd like.
---------------------------------------------------------------------------------------
All screenshots taken with

R

o

s

a

l

i

n

a

from my console
N
e
w
2
D
S
X
L
1
1
.
0
.
9
-
4
2
U
-
L
u
m
a
3
D
S
v
9
.
1
C
F
W
B
9
S
RetroArch Nightly build 2/8/2019 9:48
XMB GUI
R-Type Delta
Chrono Cross
Lunar - Silver Star Story Complete
Tenchu 2 - Birth of the Stealth Assassins
What you deem playable/ unplayable is subjective and might not be the case for others
you might get a better result fps-wise by using a newer build
Preferably use the PS1 BIOS and have your games be in .Bin format, if it doesnt work, try deleting bios and cfg files in retroarch folder, or downloading the same game but from a different source, you may have a bad dump. if that doesnt work convert it to .pbp format (PSP eBoots)
To get higher fps you may try having V-sync/ audio-sync turned OFF, audio resampler set to nearest and use frameskips
Combining Maximum run speed >1.0x and turning V-sync ON can, in some cases, give you a positive result fps-wise
wam bam thank you mam.