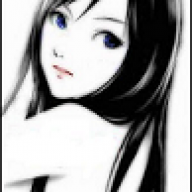 Joined

Aug 16, 2006
Messages

1,619
Trophies

0
Age

38
Location
Website
XP
Country
Toshiba will be using PlayStation 3 CPU technology in its notebook PCs

The Cell Broadband Processor, jointly developed by Sony, Toshiba and IBM, is the driving force behind the PlayStation 3 and high-end blade servers. While the chip is mainly used as a CPU in existing applications, Toshiba is planning to extend the Cell Brodband Engine's base technology into graphics.

Toshiba's specialized version of the technology, dubbed "SpursEngine," will utilize similar Synergistic Processing Element (SPE) cores as found in the Cell/B.E.

The SpursEngine will only include four SPE cores, rather than the full eight cores of the Cell/B.E. chip. New to Toshiba's own chip will be dedicated hardware for decoding and encoding MPEG-2 and H.264 video.

"By combining the high level, real time processing software of the SPEs with the hardware video codecs, the SpursEngine realizes an optimized balance of processing flexibility and low power consumption," Toshiba wrote in its press release.

The prototype of SpursEngine operates at a clock frequency of 1.5GHz and consumes power at 10 to 20 watts. In contrast, the Cell/B.E. processor found inside every PlayStation 3 operates at 3.2GHz. Like the PlayStation 3, however, the SpursEngine will also make use of Rambus XDR DRAM as working memory.

In its announcement, Toshiba said that it would demonstrate at the CEATEC JAPAN 2007 conference its new chip in action inside notebook PC, showing off "the processor's capabilities in 3D image processing and manipulation: real-time transformations of hair styles and makeup that instantaneously recognize and process changes in position, angle, and facial expression, and render them as computer graphics."

Toshiba's decidedly lower-cost take on the existing Cell/B.E. hint that the SpursEngine will find into more than just PCs. Toshiba may one day use its SpursEngine way in its mainstream consumer electronics devices, such as its HD DVD players.