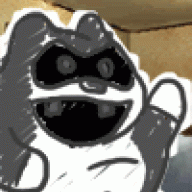 Joined

Aug 22, 2004
Messages

1,197
Trophies

0
Website
XP
Country
that story about when dirtie was in prison this is it. dirtie is prison break,. in episode 25 of the hit cbs show Prison Escape, dirtie scogfeild was stuck inside of his room, ac cell. dirtie said to himself, his roomate:
'oboy, i am sureg glasd that i ahve the blueprint tattoo allover myself, all over my body, that is where the blueprints are.'



the guard looked at him funy. gotta be more careful next o the times...thought dirtie.
time to do the digging. dirtie removed the toulet from the wall using his strehthg and his arms. once removed drtie was there. he was in the matrix. here it was very hot and there were random pipes leaking steam frm them. he had to hold one of them. his hand is burned now it was his left hand so no worries

. dirtie looked around he saw a guard!!!!!!!!
quickly hiding.

he took a breka

ok then it was safe to move on he continued his quest. 'i gotta do this', he said. 'i just have got to'.
so he did. that dirte set forth to escape, because. after all, the title of the show is Penitentiary Exit Strategies: Act Now

well he went and he went and eventually he got to the last guard. he was the boss gueard. dirtie tried to get by him he was too large tho. he blocked nearly the whole door!!!! dirtie squeezed by him nonetheless what a sucker.
it was finally the end of the show dirtie is free. amazing...