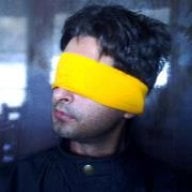 Well-Known Member
OP
Member
Joined

Feb 6, 2013
Messages

722
Trophies

0
Age

42
XP
Country
To people already have one the answer is YES, of course. But to other people, let's discuss it aside fanboy protections.

The console is extremely new, so... few games. Can take a little or a long time untill hackers figure how to dump and load backups and have the spof problem too. Nintendo of course will take actions to dificult this but the problem is not only the time but how it will affect the company decisions. It can make switch hace a short time of life. Anyone seen what happens with the wiiU. And switch is already a pandoras bix of problems.

Homebrew, emulators, the holy grail portable... Not so mutch. The true, at least for me, is that console in not a real portable and even a real console to tv. It renains in a limbo of something estrange who is something and nothing. Is too big to keep aways with you, and is like a android, a powerfull one, conected to your tv. The fell is not solid like ps4 and ps one for me. Then. If emulators come out. Hiw nany years to port stronger ones? And is worth play ps2 on a switch around? For how much time?

Well, think about it and say what you think.
I think nintendo gets a very good trouble this time. A final problem.