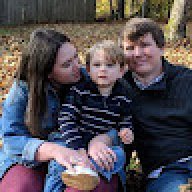 Joined

Nov 27, 2021
Messages

2
Trophies

0
Age

36
XP
Country
I have a weird one...

I bought a used Switch from my brother. He had never hacked it/went into RCM. I had it for about two months and did a couple of updates on it without issue. It had updated to 13 (I think? I could join with BT headphones) and worked fine for a couple of days.

Anyway, one day it came up with an error on the screen that it had to reboot. It rebooted ok and I didn't play with it for a few days, but did make sure it was on a charger.

A day or so later I noticed it had the message again. I didn't read the message, and pressed power to reboot... and then it never came back online.

Now it's a brick. I've taken the whole thing apart and tested that fuses look ok, and that there's continuity where it needs to be, etc. I decided to see if there was a way I could possibly hack it, so I connected to my Windows computer and, low and behold, it's in RCM.

I can push things to it, but it's completely unresponsive. Nothing shows on screen ever. I can reboot RCM by pressing power and it'll disconnect and reconnect. I've tried so many different bin files and can't get it to respond. The message from my Android app and Windows computer says it's successful and shows the exploit worked.

So, I'm stuck. Does anyone have any ideas? I'm technically astute, so can generally figure things out. I'm almost wondering if my emmc is bad/corrupted and wondering if there's some way I could restore the Switch? Which is also kind of unfortunate, since I am getting another Switch for Christmas and really just hoping for my game saves.