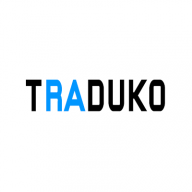 Joined

Jan 8, 2015
Messages

16
Trophies

0
Location
Website
XP
Country
​
Project Title: Puella Magi Madoka Magica Portable​
Project Started: April 9, 2013
​
Translator: TRADUKO Soft
​
Copyright:
©Magica Quartet/Aniplex・Madoka Partners・MBS ©2012 NBGI・Nitroplus.
​
​
Hello there, everyone! I am the creator of TRADUKO Soft, the group currently behind Puella Magi Madoka Magica Portable, Conception, and Persona 2: Eternal Punishment. As of late, I am currently working hard on the second build for this project, which will be released on September 15, 2015. However, in order to make sure a third and final build can be released in 2016, I need some assistance, which you can read more about below. Please consider joining TRADUKO Soft if you are able to help, as it would be greatly appreciated.
​
​
01/09/2015 -- Thread created.​
01/10/2015 -- FAQ added. To add more clarity, the Progress section has been edited to show the exact percentage of translated story text.​
​
​
​
Mystic -- Main translator, image editor, programmer, and project lead.​
Kat -- Pretty much the PR for TRADUKO Soft.​
Evi -- Former image editor for the project.​
Zak -- Former editor and translator for the project.​
​
​
Editor
: An editor is needed for this project. If you are able to assist in the editing of this project, please feel free to message me or reply to this thread. If you'd like, you can also email me at
[email protected]
​
Translator:
A translator is needed for this project. If you are able to assist in the translation of this project, please feel free to message me or reply to this thread. If you'd like, you can also email me at
[email protected]
​
As a translator, you will be responsible for the translation of the story text in this game, alongside other translators.​
​
​
​
​
Story Text:
80% (Anime-Based Routes),
20% (Game-Exclusive Routes)
​
Interface Text/Menus:
90%
​
Other (UI/Pictorial/Shop):
95%
​
​
​
Second Patch (September 15, 2015)
​
Final Patch (Planned for release in 2016)
​
*The gray text is used to indicate a patch this is currently unreleased. Pink-colored links indicate released patches.
​
​
​
Q: You said most of the translation work is done. Why do you need more assistance?​
A: Most of the script has been completed, and will be reinserted. However, there are more text files that are in need of a translation, most of which are game-exclusive story text, which is why assistance is needed. Editing is also needed, in order to prevent any typos or complicated descriptions. No need to worry. The only story text that needs work are the game-exclusive routes. I apologize for the improper explanation.​
Q: Why did this project take so long?
A: Health and housing issues. A few months after I began this project, I was diagnosed with asthma, which was caused by improper management of the house I lived in. To be more in depth: My landlord never fixed any of the health violations in the house. This is also what caused the housing issues, as I was in a legal battle against my (past) landlord for what had occurred, hence why the project went silent until 2014. As of now, things are much better, which makes it a lot easier to work on this project. Major progress on this project outside of programming and script-writing started within the beginning of 2014 due to the events from the year prior.
Q: Will this project ever be released?
A: Of course! However, I cannot guarantee a speedy release without the assistance of other translators and editors if fans want a complete translation of all game-exclusive content in a short timeframe.
Q: I am experiencing freezes, bugs, and other errors.
A: This is not a result of my translation of the game. These errors usually occur if you are using a version of the game that is not updated. This game received an update to fix bugs in the game. I will post a
tutorial
on how to obtain the update data for this game and use it on your PSP. However, if you are experiencing freezes when going to the map screen for the first time; this is due to an anti-piracy method, which we cannot assist you in fixing.
Q: Will the second patch fix typos and other errors from the first patch?
A: Yes.
​
​
​
​