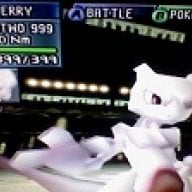 Joined

Apr 21, 2010
Messages

1,034
Trophies

0
Website
XP
Country
hi i have been thinking about what the next smash bros. will be like. my thoughts are this,
diffrent universes. instead of including 1 or few charecters from every univers give us entire universes.
Nintendo: Mii, MR. Game & Watch, Ice Climbers, Punchout(little mac) & AR Games Block, DLC/Unlock: ROB, Mii: Reggie, Mii: Nikki Mario Universe: Bowser, Luigi, Mario, Princess Peach, Wario, Yoshi. DLC/Unlock: Toad, Waluigi, & More. Donkey Kong universe: Donkey kong, Diddy Kong. DLC/Unlock: Classic Mario & More. Hyrule Universe: Gannon, Link, Toon Gannon, Toon Link, Toon Adult Link, Zelda/Sheik. DLC/Unlock: King(ha king mah boi ) , Ghirahim, Minda, Twilight wolf Link & More. Metroid Universe: Galactic Federation Solder, Mother Brain, Samus/Zero Suit. DLC/Unlock: Dark Samus, Ridley, & More. Pokemon Universe: Ash, pokemon trainer(choose 3 starters), Pikachu, Team Rocket(jessie, james, meowth), Team Rocket 2(cassity, butch, ratticate). DLC/Unlock: Hitmonchan, Hitmonlee, Hitmontop, Jigglypuff, Lucario, Mewtwo, & More. Fire Emblem Universe: Marth, Ike, Lyndis& More. Kirby Universe: Kirby, King Dedede, Meta Knight. Earthbound Universe: Lukas, Ness Starfox Universe: Falcon,Fox, Wolf. Kid Icasus Universe: Mangus, Medusa, Pit SEGA Universe: Alex the kid, Eggman, Knuckles, Sonic, Tails, Shadow, Amy, Conduit: Adam Ford, DLC/Unlock: Chaos, Classic Sonic, DR.Robotnik, GUN Solder, Metal Sonic, Manic, Sonia, Sonic Wearhog & More. Metal Gear universe: Solid Snake/Old Snake, Raiden & More Capcom universe: Megaman(rockman legends),Zero, Bass, Server bot, RE: Leon, RE:Chris, RE: jill Valentines, DLC/Unlock:Bon Bonne, Megaman Juno, Megaman Classic, Teisel Bonne, Tron Bonne & More, Protoman, No more heroes: Destroy Man, Henery Cooldown, Shinobu, Sylvia Christel, Travis Touchdown Disney Universe:

Mickey, Donald, Goofey, (edit: & some characters from kingdom hearts)
what do you guys think?
.
​