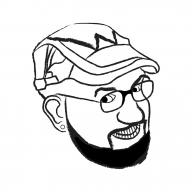 Well-Known Member
OP
Member
Joined

Jun 28, 2018
Messages

365
Trophies

0
Age

32
XP
Country
Here's the download link for the new and improved "Super Mario Bros. 3 Custom Home Screen"
I hope you like it, it took me quite some time to figure out how to make it without any graphical errors. I will be doing requests if anyone wants me to release it for other firm-wares, but on one condition. You have to provide me with the DECRYPTED/UNPACKED "impose.prx & impose.rsc" files that come from the firm-ware you want me to make the Super Mario Bros. 3 Home Screen compatible for. I don't really know much on how to do that so I'll leave it up to you.
What this will do…
Changes your boring old Home Screen Menu to the new revamped Super Mario Bros. 3 Menu
============= CREDITS =================
Imposer GUI v0.1
Imposer.exe v0.2 by Z33
All sprites from
The Spriters Resource
(all except for the smiley face)
============= GUIDE =================
Directions…
Make sure you are on 5.00m33-6
Hold R trigger while booting PSP
Recovery menu will open
Now select "Advanced" and then "Toggle USB (flash 0)"
Plug PSP into computer and drag files from .zip file into the appropriate folders
(everything is already in the correct folder so it makes it easier)
**********************
WARNING!!!!!!!!
If done wrong this will semi-brick your PSP some people may even fully brick, if done completely wrong. Make sure to follow the instructions carefully. I will NOT be held responsible for any damage you cause to your PSP if you just so happen to mess up somewhere along the way.
ONLY for 5.00m33-6 firmware (currently)
– hopefully requests come in for different firm-wares
**********************
PSX Home Screen Pixelated Mess
(Non-Fixable to this day, I think)
When pressing the home button on a PSX Game you'll get this pixelated mess. Don't worry, everything still functions but the volume ticks don't show up anymore and the AVLS and battery icon blink continuously. Also the volume bar doesn't show up on the main XMB anymore and the mute icon is displayed. This really only looks good on homebrew games like EBOOT's and of course ISO's/CSO's
(so if you can deal with a few downfalls I think you'll definitely enjoy this.)
A little preview...