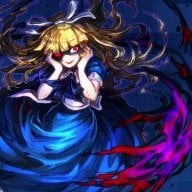 Well-Known Member
OP
Newcomer
Hi. Name's yugiumoto1 (don't ask for my real name). I've been using that name since i was like 12 and i never changed it cause that's the only screen name i ever remember. I'm 18 years old and am currently working in the produce section of a grocery store in Nampa ID. I own a DS and Wii and used to have a ps1 awhile back but my parents sold it.

Anyway i recently bought an R4 (i know the dstwo is better. i'm a little short on money ok?) and was using this site to find a legit site to find an R4 since i got ripped off somewhere else. So i decided to make an account here so i could get better support for my new device.

I've coded many things in the past but never any video games outside of the BASIC language. I want to try my hand at NDS homebrew sometime.

I'm a huge fan of the SMT series including the persona games. I also enjoy Mlg Montage parody's as you can see from the title of this thread. I hope i'll be able to contribute somehow to this great forum

Cheers!