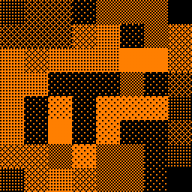 [title removed by staff]
OP
Member
I'd consider myself an SMT fan, but only technically.
I played Persona 5 on PS4. When Persona 4 Golden came out on PC, I started playing it.
I loved P5, and I've been enjoying my time with P4G. But I feel like it's time to play a mainline game.
Of course, my first thought was Nocturne. It's always cheap, everyone recommends it as a starting point, and it's on the PS2. However, I'd rather get the HD remaster when it comes out.
The second most recommended option is SMT4 for the 3DS. That sounded like a good idea, until I looked it up on Price Charting.
It listed the game at $50.62 for a loose copy, which is far more than I'd ever pay for a game on a system where new games are never more than forty bucks.
In fact, the only two games that are under $40, SJR and Record Breaker, are remakes of DS games that you could already play for a cheaper price.
Are these prices only so high because of the recent announcements of the Nocturne remaster and a release window for SMT5? Does the Japanese version of SMT4 have an option for the English translation and dub? If both answers are "no", I'll just play Jack Bros..
Last edited by
UltraSUPRA
, , Reason: Hit "post" by accident.