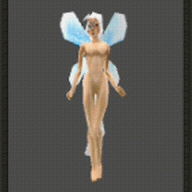 Joined

Jul 12, 2007
Messages

403
Trophies

1
Age

49
Location
XP
Country
here's my problem.
I have 2 Wii's with the same problem.
Both over 1 year old, both unmodded.
removed the drive, replaced the drive and its dead. black screen.
Nothing changed, no modchip installed, nothing just removed then reinstalled drive.
If you use savemefrii (hold buttons on GC controller in port 4) it does come up with the firmware.
I did upgrade from 3.2e to 3.3e using Animal Crossing original disc.
Still nothing but recovery menu. (firmware displayed bottom right)

Is this a low level brick as recovery menu still works?

I've tried nearly every bootable disc and none work. (WAD Manager, any region changer, etc)
I've tried to make bootable discs for all sorts of things. I want BootMii in ISO format to try that or PreLoader in ISO format.
IF BootMii or Preloader are installed then I think it'll load a downgrader or whatever and hopefully we can install a working OS.

Questions.
1, how can I get a ISO of bootmii or preloader? I converted BootMii to DOL and it didnt work, so I cant inject a non working file into an ISO?
2, Is this a common brick as I've seen the list of bricks and it looks between a semi brick and a low level brick?
3, why would it brick by just removing drive? (the drive was replaced but the motherboard of the drive was the same. The drive also works in other Wii's so its not a dead drive)
4, is there a game with 4.0 firmware as that MIGHT fix this problem. If not, how can I make an update disc to 4.0e firmware? I have all the files extraced from my working hacked 4.0e firmware Wii but not sure how to make a working update disc.
5, whats the correct way to make a bootable disc from recovery menu? I have a drive with a wiikey2 installed so it can boot modded discs.
6, Is the autoboot disc the same as a recovery bootable disc? (the boot flag of the disc is 0 not R)

The drives were done at a repair shop but he doesnt know how to fix it so I'm doing it for him. He mods and repairs Wii's, 360's, PS2, PS3, PSP, DS etc so he knows what he's doing but this problem has stumped him and me.

Hopefully I'll get some smart answers, not some smartarse answers.