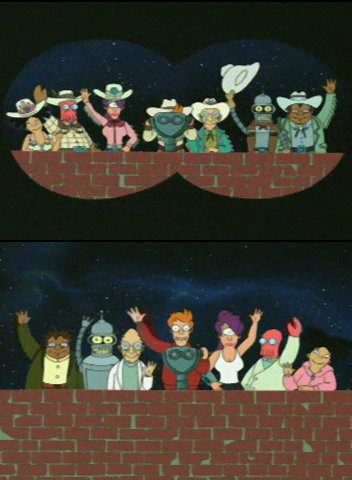 The very concept of dark matter is one that has a lot of scientists scratching their heads. It is at the center of quite a lot of hypotheses and could provide a key insight into the very nature of the universe itself (how it began, how it functions, etc.).
There's just one nagging problem: We're having a hard time finding the stuff.
Well, a bunch of scientists have put forth a possible explanation that will be familiar to any fan of science fiction: a parallel universe.
But is such a thing even possible?
...a new paper by a team of theoretical physicists hypothesizes the existence of mirror particles as a possible candidate for dark matter. An anomaly observed in the behavior of ordinary particles that appear to oscillate in and out of existence could be from a "hypothetical parallel world consisting of mirror particles," says a press release from Springer. "Each neutron would have the ability to transition into its invisible mirror twin, and back, oscillating from one world to the other."

Theoretical physicists Zurab Berezhiani and Fabrizio Nesti from the University of l'Aquila, Italy, reanalyzed the experimental data obtained by the research group of Anatoly Serebrov at the Institut Laue-Langevin, France, which showed that the loss rate of very slow free neutrons appeared to depend on the direction and strength of the magnetic field applied.

This type of field could be created by mirror particles floating around in the galaxy as dark matter, according to the new paper. Hypothetically, the Earth could capture the mirror matter via very weak interactions between ordinary particles and those from parallel worlds.
Universe Today
This is still a hypothesis, so a lot of testing and peer review is needed before we can get anywhere close to calling this a fact. Still, it's a tantalizing possibility, and it could radically alter our fundamental understanding of existence itself.
If this does turn out to be true, though, we might want to be careful about any attempts at making contact with our parallel selves.
Who knows what kind of facial hair they'll be rocking?