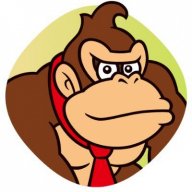 Joined

Apr 22, 2022
Messages

4
Trophies

0
Location
XP
Country
Hello there



I have a R4 flashcard for Nintendo DS (R4I SDHC Dual Core Gold Pro Flash). I use it to play mostly GBA games - I have a flash card for the GBA slot that emulates it. It has no label on it, but it came together with this DS flashcard that I've bought years ago (M3 DS Real).

Anyway, I have been having some issues with it. My saved game from Donkey Kong Country disappeared. The file still exists in the SD card, so I backed it up and replaced it to see if it solved the issue, but it didn't. I created a new save game and tried to replace it again in the SD card, but when I play the game, the saved game still is the newer one.

I read somewhere that playing through the YS menu could solve these issues, but when I try saving my game there, it states that it is unable to save the game or that saving has failed. I also tried using a SD card formatter and then adding all the files again into my SD card, but the issues stayed the same.

Could anybody give me some advice? I would like to know how to:

- recover my old save game

- be able to save games through YS menu



Thank you!