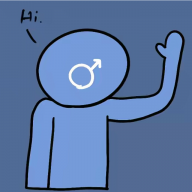 Well-Known Member
OP
Member
Joined

Aug 17, 2015
Messages

985
Trophies

0
Location
XP
Country
Hey there!
I have the following situation and I wanted to know if I can do that setup as I plan without risking a console ban
I have a switch with the following setup:
-Switch iPatched - FW 4.1 with Caffeine as Entry Point for CFW
-Clean Emunand with Atmosphere - an Emunand with latest FW that hasn't touched any dirty nsps or something - using it to play legit cartridges and eshop games online. Not banned (yet), because the emunand hasnt done anything ban worthy, online working fine.
-Dirty Emunand with Atmosphere - an Emunand used to play nsps obtained from the webz
. Its always offline, plus has
90dns
setup. Its updated via nca update files.
I now have a first time situation. I tested a game (in this case Mario Party Superstars) on dirty emunand for a few hours offline and I really like it. I plan to buy it to play with my friends online, of course on the clean emunand. The question now is: Can I back up my savestate from the dirty emunand installation (the save itself ofc is 100% legit, no cheated coins or something, played normally) and restore it to a fresh cartridge copy of the same game on the clean NAND, and can I play the game online without having to fear a console ban? Is there a unique game ID in the save games or something similar that ninty can detect and result in a ban?
Thanks in advance!