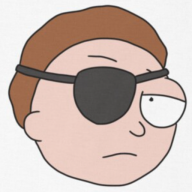 Well-Known Member
OP
Member
Joined

Feb 21, 2015
Messages

1,360
Trophies

1
Age

39
XP
Country
So, Everything has been assembled and tuned to the best of my ability. I'm open to suggestions on benchmarks and real-work testing! It was super fun getting this together, and now I want to put it through the wringer! Heres a few pics of the build, and from what I've done already.





I think this is the strongest/best/most advanced tech I've ever owned. Played Minecraft and Homefront, seemed pretty stable besides some weird buggy stuff(maybe someone can help me tune that out) like I can run 1080 in Homefront at great FPS, but Minecraft can be laggy. I think its just over resourced for the game. Did a bit of video work and it is so much quicker than anything I've worked on before. Extremely happy with the results overall though! Eventually going to drop another stupid amount of money into this again, for a Vega card(hopefully workstation for CAD work) a 4K monitor, some VR gear, up the RAM to 64GB, and a 4 TB SSD.
Hi everyone! So I'm currently putting together my first high-end rig(at least I think it's high-end). I've bought this




Went a bit over budget on the tower, but OS/programs will make that back in savings.
Main uses will be video/sound editing and production, a little gaming, and possibly streaming. On a scale of 1-10 in PC building experience, I'd say I was at best a 4. Super thrilled and looking forward to assembling this and working on it!






Update: Had to get a MSI B350 Tomahawk because Amazon got dumb(Long Story) so I ordered from Newegg, and yeah.
Thanks everyone for all the input and help! Especially
@raystriker
and
@Foxi4