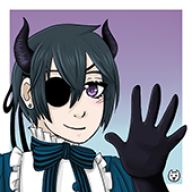 Well-Known Member
OP
Member
Joined

Nov 12, 2016
Messages

153
Trophies

0
Website
XP
Country
Soul Eater: Battle Resonance, released for the PS2 and PSP in 2009, is now fully playable in English.

With an adventure mode that follows the events of the original series from the Remedial Lessons arc to the A Fight to the Death at the Big Bash arc and a translation which references the official FUNimation dub, you'll be able to experience the beloved story in an all-new way.

Take control of 13 playable characters in this traditional 2.5D fighting game featuring recognizable attacks and stylish resonance arts. In addition to the adventure, there are versus, team battle, and arcade modes for you to continue the battle long after the 51-mission story has ended.

Download:

PS2 patch download PSP patch download Blog Release Post

Usage:

Before you can play the translation, you'll need to patch the game on your computer using a legal copy of the ROM. There are two methods by which this can be done, online, via the ROMhacking.net download page, or locally by downloading an additional piece of software.

Please ensure you have downloaded the correct patch for the version of the game you are using before proceeding.

ONLINE METHOD

-On the ROMhacking.net download page, navigate to "Patch Online NOW!" under the 'Links' header.

-Upload your ROM using the "Choose File" button where prompted.

-Click "Apply Patch", and wait for the download to complete. You should now have a patched copy of the ROM, labelled '-input source- (patched)'.

SOFTWARE METHOD

-Download DeltaPatcher from

https://www.romhacking.net/utilities/704/

-Extract the file, and run either DeltaPatcher or DeltaPatcherLite

-'Original file' should be your copy of the ROM, as an '.iso' filetype.

-For 'XDelta patch', choose the 'Resonance(platform).xdelta' file.

-Hit apply patch, and you're good to go!

*Note that this will overwrite your original file. If you'd like to keep a copy of it instead, change the settings by clicking the cog icon, and tick "Backup original file". This will create a new '--PATCHED.iso' file instead.

Love Soul Eater?

Why not check out our other English patches for

Medusa's Plot

(NDS) and

Monotone Princess

(Wii)?

Tool:

If you're interested in knowing more about the hacking specifics or translating the game into another language, the source code & compiled program covering both text and image extraction/repacking can be found on

Github.

Want to get in touch?

Join our

discord server

to send us your questions, check out our other projects or even lend a hand in our mission to bring more anime games to the English-speaking fandom!

Credits:


Hacking

Illidan

Translation

Haribeau

Maa9

Graphics

Phantom

Font Identification

Syko

Special Thanks

Soul Reaper

We hope you enjoy!