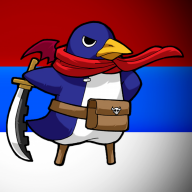 Joined

Jul 31, 2012
Messages

319
Trophies

1
Location
Website
XP
Country
Hello. I recently got the idea to make a thread about compatibility list regarding regionthree. While looking at official regionthree thread, I saw one guy reported that one game does not work at all. I was thinking about it and came to a conclusion that main reason for that is due to system menu. If you watch Smea's video, you can see that system menu determines what language will game be in some cases. For example, Japanese Smash Bros played on English because Smea's system menu on 3DS was on English too. Let's make a comparison with Wii. Anyone who has a hacked Wii already knows that some Japanese games will fail to start if Wii system menu is on English so Gecko OS is best solution for it because you can force Japanese as a language there. But Smea's exploit does not force language and instead just bypasses region lock while still using system menu language as a base. As a result, some games that are programmed differently will fail too boot just like the case was for Wii while some will boot on English and some will normally boot but still on Japanese regardless of system menu.
The main goal of this thread is to help people see if the game is compatible or not so that they know should they import or not. I myself will start importing 3DS games and I already ordered one so I will contribute to the list as well. So I am calling all the importers to start confirming games and also report do they play on English or not. That will also be helpful very much.
Let me start the list with some games I know confirmed and hopefully we will expand the list fast
Blue = Working
Red = Not working
Orange = Issues
#A
Animal Crossing: New Leaf (Europe) - Working
Animal Crossing: New Leaf (Japanese) - Not working
Asphalt 3D (US) - Working
#B
Bibi Blockberg Hexenbesen 2 (German) - Working, plays on German
Biohazard: Mercenaries (Japanese) -
Working, plays on Japanese, but the menus are in English
Bravely Default: For the Sequel (Japanese) - Working
#E
Etrian Odyssey Untold (US) - Working
#F
Fire Emblem Awakening (Europe) - Working, except DLC
Fire Emblem Awakening (US) -

Spotpass and Streetpass not working.
Final Fantasy (Japanese) - Working, plays in Japanese
#H
Hatsune Miku: Project Mirai 2 (Japanese) - Working, plays on Japanese
#I
Inazuma Eleven GO 2 Chrono Stone: Neppu (Japanese) - Working, plays on Japanese
Inazuma Eleven GO Galaxy: Big Bang (Japanese) - Working, plays on Japanese
#K
Kid Icarus: Uprising (US) - Working
Kid Icarus: Uprising (Europe) - Working
Kirby: Triple Deluxe (US) - Working
Kirby: Triple Deluxe (Japanese) - Working
#M
Mario & Luigi: Dream Team (US) -

Works, but 1.1 patch is not detected if system and game region is not same
Monster Hunter 4 (Japanese) - Works, but no online support due to 1.1 patch incompatibility
Mario Kart 7 (US) - Working
#N
New Love Plus (Japanese) - Working, plays on Japanese, and installs 4422 blocks of Extra Data
#O
One Piece Super Grand Battle X! (Japanese) - Working, plays on Japanese
#P
Phoenix Wright: Ace Attorney Trilogy (Japanese) - Working, English and Japanese selectable in menu
Pokémon Omega Ruby (Europe) - Working
Pokémon Alpha Sapphire (US) - Working
Pokémon Mystery Dungeon: Gates to Infinity (US) - Working
Pokémon Rumble Blast (US) - Not working
Paper Mario: Sticker Star (US) - Not working
Persona Q (Europe) - Working
#R
Rune Factory 4 (US) - Working
Rhythm Thief R (Japanese) - Working, plays on Japanese
#S
Super Smash Bros For 3DS (Japanese) -
Working, language depends on system menu language
Senran Kagura 2 Shinku (Japanese) - Working, plays on Japanese
Schlag Den Raab (German) - Working, plays on German
Sega 3D Fukkoku Archives -
Only 3D Space Harrier and the credits screen work, the rest of the games reset the system
Super Street Fighter IV (Japanese) - Working, plays on Japanese
#T
Taiko no Tatsujin: Don & Katsu's Space-Time Adventure - Working except DLC
Tomodachi Life (Japanese) - Working, plays on Japanese
Tomodachi Life (European) - Not working
The Legend of Zelda: A Link Between Worlds (US) - Working
The Legend of Zelda: A Link Between Worlds (Europe) - Working
The Legend of Zelda : Ocarina of time 3D (US) - Working
#Y
Yoshi's New Island (US) - Working, language depends on system menu language
Youkai Watch (Japanese) - Working, plays on Japanese