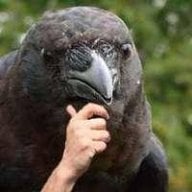 Perfectly Normal
OP
Member
I recently dug up my brother's old Toshiba laptop that he stopped using a long time ago. I want to reinstall the OS and clean it up so it can be used again, but there's a problem. I can't find the old charger for it!

I'm currently using a small Toshiba myself and after checking under both laptops the numbers read as follows:
My laptop: 3.95A DC 19V
Brother's laptop: DC 19V === 6.3A

19V 3.95A
19V 6.3A

As you can see the amperage is significantly higher than on my laptop. Nevertheless I tried plugging it in and charged it for a little while and it appeared to be charging just fine when the laptop is off. I did notice though that when I left it on and came back it had shut down possibly due to lack to power.

What I really want to ask is: Is it really ok to be using a lower amperage charger at all? Can it damage the battery or other components? Thanks.