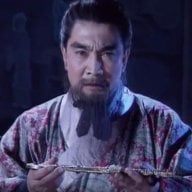 Joined

May 10, 2018
Messages

356
Trophies

0
Age

33
Location
XP
Country
I realize that this is likely a retarded question, since this is GBATemp, and I know some will judge me for this (that said, feel free to do so openly). I'm usually able to find a solution before I feel the need to post a new topic, but in this case, my search has turned up nothing, and a lot of posts on the subject of PSP games on the PS3 in general are pretty outdated. Perhaps I'm looking in the wrong places. In any case, I'm wondering if there is a cheat code solution for PSP games running on PS3 CFW. Since my PSP died a couple years back, I've converted my library into mins/Remasters on my PS3 (kinda nice having it on a large screen actually). However, I can not seem to find a solution to using cheat codes for PSP games.

I'm in a Star Ocean: First Departure playthrough and I want to change my party around, since the game has a rather shitty way of going about recruiting certain characters (6 or less to get Phia w/ STF, can only get Erys if you have Ashlay, etc) so it would be nice to be able to do some tweaks to my party without having to go through the method of transferring my save to PC and using PPSSPP to do it.

Is there any sort of homebrew app or Rebug feature that I'm unaware of that allows the use of cheat codes on PSP games, kinda like how we could use Cwcheat on PSP?