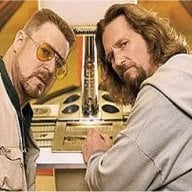 Joined

Aug 30, 2018
Messages

4
Trophies

0
Age

41
XP
Country
Hey guys,
First time poster there.

I am getting confused on something and needed some help.
So I finally successgfully hacked my PS3 using REBUG_4.82.1_LITE. I have Multiman installed, Cobra enabled, and rebug toolbox installed.

But between the extrememly old posts for older hacks, confusing youtube videos, and posts that already assume you have done this before, I am getting a bit confused.

So not every website has ps3 games in the same format. As such I have found that I have two types of games. I have the rap/pkg files for some games, and the blueray folder dump of games.

I understand that if the game has no file less than 4gb, i can just stick the game folder in a folder called GAMES on a drive or usb stick and it will pop up in multiman.

But my issue im getting all turned around on is the folder games that cant be on a fat32 drive and the pkg games.
Can someone assist on how to get these to work? I tried watching and reading instructions but it all deals with copying games to the internal storage....? But id like to keep the games on the external.

Anyone have a noob friendly link that shows how to play larger than 4gig folder based AND pkg format games? Or can walk me through?

Thanks in advance.