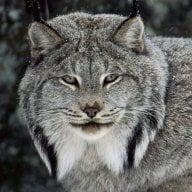 Joined

May 7, 2011
Messages

584
Trophies

0
Age

35
Location
Website
XP
Country
This tutorial will explain the step necessary to use your ps3 with ProDG and stream game data from your computer to your ps3, the method also enables the use of real time editing/cheating.
Here's the advantages of network loading:​
Faster seek time and load time (with gigabit Ethernet)
Cheap to implement if you have a computer with lots of hdd space
No need to FTP your games to your ps3
Section 1: setting up your ps3 and pc
1. In order to use ProDG you first need to be in DEX
Here is a quick guide to put a ps3 using REX firmware in DEX mode with rebug toolbox​
​
As somewhat explained
here
on the CEX/DEX paragraph
On your ps3:
from 3.55, you need to extract the eeid root key (here is a pkg that will let you do it from the game os). When used, your ps3 will shut down and beeps, once you restart a file called eid_root_key will appear in "dev_hdd0/tmp/", save it somewhere safe, you can add a ".bin"
Install The latest Rebug Rex firmware and the Rebug toolbox
with a usb key in dev_usb000, go in rebug tool box utilities menu (last menu on the right) select "export flash to file" and rename it CEX-FLASH.EID0.NORBIN or CEX-FLASH.EID0.NANDBIN depending on whether you have a nand or nor dump
On your pc:
Download c2d, install openssl (included) in C:\OpenSSL, you may want to extract c2d somewhere with an easy path as windows prompt will be used
Place both your eid key and flash dump in the c2d folder
Open an elevated command prompt and type \% c2d filepath%\ c2d.exe eid_root_key.bin CEX-FLASH.EID0.NORBIN DEX-FLASH.EID0.NORBIN 82 (replace NORBIN with NANDBIN if you have a nand dump)
Back on the ps3:
Place your DEX-FLASH.EID0… file on the root of a usb key and put it back in dev_usb000 slot
In rebug toolbox CEX/DEX menu hit "Rewrite target ID", reboot your ps3 (unsure if needed here, better safe than sorry), then " Swap LV2 kernel", reboot your ps3.
extra: if using psn, you may want to spoof your lv2 target id, this can be done in rebug toolbox, in the utilities menu, the option is called "change active PS3ID", set it to EID5 (CEX)
2. Configure your both your PS3 and PC network option to have a specific ip address, preferably out of your router DHCP range if your router assign random addresses or just high addresses (like 192.168.0.100 and 192.168.0.101)
3. in Rebug toolbox, in the selector menu:
XMB operation mode : REBUG​
Debug Menu Type : DEX​
​
4. in your ps3 xmb go to option-> debug menu (last one on the bottom) then :
release check mode : development mode​
boot mode : system software mode​
network settings for debug : single settings (dual settings can be used for wifi, not recommended)​
​
6. Install the latest version of Multiman
7. Install ProDG on your computer (ProDG is an official ps3 dev tool from Sony and can't be linked in this forum for copyright reason), then run target manager server and have it scan your ps3 ip range, if your ps3 in powered on, target manager should be able to see and connect to it.
8. download
DEX game mounter
, the latest version can also be found in the links section of Multiman ( called "mmDM mmRAS").
9. Start "Dex Game Mounter",(dex game mounter won't load if target manager isn't running and connected to your ps3) on start it will make you choose your default game folder, where your ps3 disc backups are, and it will tell you to set Target manager "app_home" drive letter to "x:\" (the letter may vary). If set properly, covers of games in your game folder should appear in the game mounter software
optional: for REX user, in DEX game mounter, in the settings, uncheck "convert game to DEX on mount"​
10. In target manager, right click on your ps3 and choose "Set File-Serving Directory (app_home/)" and choose the drive indicated in step 9
Section 2 : loading and playing games
1. With ProDG target manager loaded and connected to your ps3, start DEX Game mounter and double click on the game you want to play.
2. on your ps3, start multiman, go to mmos (last menu on the left), open PS3 ROOT, then browse to "/app_home/PS3_GAME/USRDIR/" and double click eboot.bin. multiman will quit like usual when loading a game
3. in ps3 gameOS click "/app_home/PS3_GAME/" like usual and your game will start.