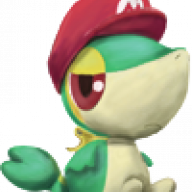 Colors 3D Snivy!
OP
Member
Joined

May 15, 2008
Messages

6,453
Trophies

0
Age

32
Website
XP
Country
I just made the switch-over from my CycloDS to my Acekard 2i, and it seems Pokémon Platinum doesn't run nearly as well as it should do.

There's 4 things that are bugging me:
1: Areas like Hearthome city are always a bit skippy
2: There's a delay in music loading, most noticeable when trainer battles or wild encounters start.
3: Black loading screens are noticeably slower
4: Scrolling through items is slower
I've tried formatting the SD card with the Panasonic formatter, I've tried doing it with the Windows Formatter (Fat32, 32k clusters), but the problem remains.
I've also tried not using DMA mode by holding X, it just seems to run worse then.
The game works fine but the slowdown is icky.
Does anyone know how I can improve my Acekard's performance? This is what I'm using.
Acekard 2i (no bump on cart)
Kingston 4gb Class 4 Taiwanese MicroSD
Black UK DSi, firmware 1.3E
Edit: There's a 5th thing now, when moving between areas (like towns and routes) there's a noticeable lag.
If you repeatedly move across the line it actually looks really weird, bad because this is what you do to make an egg appear in the daycare, or get the running legendaries to move locations.