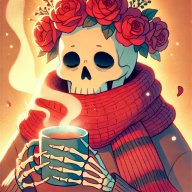 Joined

Apr 16, 2019
Messages

6,080
Trophies

1
Age

28
Location
XP
Country
View attachment 271021

So I can only access the files in the F drive... and if I just copy those files no games show up when I plug the new hard drive in the Wii

I guess I wouldn't mind starting again on the new hard drive but I have no idea how to do that.. and I don't know where to get games..
Ok, i suggest you start everything from scratch again (if you don't care about whats on the old hdd, right?). You do have the SD card with the homebrew apps such as USBLoaderGX, thats what you need to play Wii games, now you need your Wii games to be in WBFS format in a WBFS folder in the root of the hdd. There's an app called Wii backup manager (or something similar), to convert iso files from wii discs if you rip them manually. You can get wbfs ready files on the internet you can look on the internet to find them. Also format to Fat32, use some app to do it Windows can't let you format large drives to Fat32.