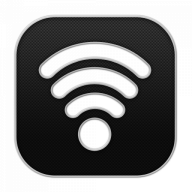 Joined

Nov 16, 2006
Messages

1,151
Trophies

1
Location
Website
XP
Country
I'm posting this question because I wanted to see if there were more people like me.

In the past 5-6 years, my gaming habits have changed. I used to play console games and PC games much more often than portable games. Once I got out of college, got married, and started working full time, I saw that my console gaming time drop. My PC gaming time dropped as well once I stopped playing MMO's and computer strategy games.

My gaming time on portables increased significantly, however, when I purchased a DS Lite.

I own a PS3, Wii, DS Lite and PSP. I've played a few games for the PS3, but it gets used (daily) to watch videos. I haven't played a Wii game for longer than a day since... SMG? I play my DS and PSP almost every day. The DS gets most of my overall playtime due to the number of games released for it. The PSP goes unused for months on end until a good game comes out, and then I find myself playing that game exclusively for awhile.

I like portable gaming so much that I find it HARD to get motivated enough to play a console game. The thought of being chained to a TV is not appealing at all. It takes a killer game like MGS4 or Fallout 3 to get me to play. With portables, I'm finding I can get my gaming fix in bed, on the couch, or on the toilet at work.

It also doesn't help that many portable RPGs are just as entertaining as their console brethren. Some, like Disgaea, WERE from consoles.

Does anyone else feel this way?