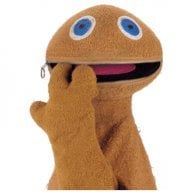 GBATemp old fogey
OP
Member
Joined

Jul 10, 2003
Messages

1,670
Trophies

1
Location
XP
Country
So. What I want to do is, build a PC from old second hand parts I can maybe find on ebay, and run windows do on it, so that I can go back and play all games from the ps2 and 360 era pretty much maxxed out.

I'm aware I don't need an XP machine to do this, but I find with my gaming laptop I pretty much can't get much to work without having to apply fixes here there and everywhere to get older games to work. So I figured it might be a cheap little project to build a machine from that era which will allow me to run say anything from 2012 beforehand at Max settings.

I'm aware there are issues with XP and newer hardware regarding driver's dri compatibility etc, so what would be a good place to start in terms of mb and CPU, and the best you for the job from that time (or at least a gpu which won't be insanely throttled by the older CPU etc)

Any input welcome!