Hellow'! I found an interresting news on a french news website.
Swizzy releaded this morning a graphical gui providing the ability to bypass the 3DS parental control, thanks to some
code released 6 months ago by.. neimod.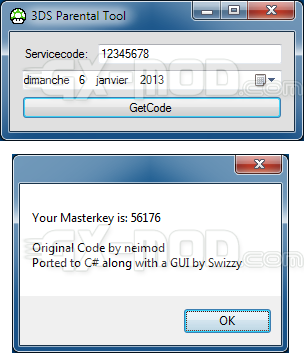 The tool can
be found here.
Sources:
http://www.homebrew-connection.org/3ds-parental-tool-remove-the-parental-restricition-easily/
via
http://mobiles.gx-mod.com/modules/news/article.php?storyid=9859
I don't think we will see new tools in the near futur, as it is unrelated to neimod's latest discoveries. But this is highly promising
!