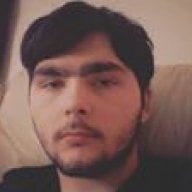 Active Member
OP
Newcomer
Joined

Sep 4, 2016
Messages

37
Trophies

0
Age

32
Location
Website
XP
Country
I have an old 3DS XL that is now currently bricked. I followed Plailect's guide to install arm9loaderhax, as I use for every other 3DS and 3DS XL I've softmodded.
I got as far as doing the ctrtransfer for 2.1.0 successfully, and then I unmounted and ejected my SD card like usual. However, upon reboot, the 3DS sat there for about half an hour without doing anything. I attempted reboots with the SD card in, out, a game cartridge in, out, etc. and nothing worked.
I then attempted to use recovery mode (safe mode as some call it) about 7 times to update the 3DS XL to 11.0 (as I was going to use the DSiWare transfer exploit), but every time I attempted it it would reach ~60% (judged by progress bar location). I joined #3dshacks on Rizon and tried getting help, but to no avail. I then accessed my network settings via recovery mode and set the proxy settings to a proxy server I had running on my laptop (Charles Proxy) with SSL proxying disabled (I don't have the Nintendo cert for that anyways), and I found that the system updater would automatically failsafe each file download attempt to HTTP if SSL failed, and this let me pinpoint the last file downloaded to the 3DS before it would hang the updater.
I found the culprit to be
http://nus.cdn.c.shop.nintendowifi.net/ccs/download/0004013800000102/00000016
When scanning yls8's title ID list for system updates, this turned out to be TWL_FIRM v8817. I'm not sure if the file is corrupted (I even attempted to download it and redirect the update file to the local download) or if TWL_FIRM is impossible to write over, or if it's corrupted from the bricked 2.1.0 downgrade.
I hope I've managed to explain as best as possible my current situation. I have a NAND backup, but I do not have access to my hardmodding tools and I have no money to ship the 3DS XL to a hardmodder.
Any help will be greatly appreciated!