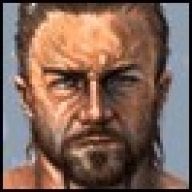 Well-Known Member
OP
Member
Joined

Nov 27, 2007
Messages

663
Trophies

1
XP
Country
http://hothardware.com/reviews/nvidia-unveils-tegra-x1-powered-shield-console-and-it-can-run-crysis
3GB "powered" by nVidia Tegra X1
octa-core BIG-little design 4x A57 2MB L2; 4x A53 512KB L2
256 "core" Maxwell "based" GPU
claims support of "Ultra 4k"
From the article:
claim 50 games at launch, unclear as to how many have been targetted specifically at this console
In the brief time that I've taken to persuse this one article I could not find reference to which android version is being used, only "Android TV" "streamer". Presumably it will be based at least on 4.4.x(KITKAT) but more likely 5.0.x(lollipop).
Here's a link:
http://hothardware.com/news/hands-on-with-nvidia-tegra-x1-with-benchmarks-and-video
to more information about the Tegra X1.
From a performance perspective I would think that this shield console would land somewhere between the Wii U and the PS4/xbone hegemony, however this is purely based on typical x86(yes even AMD's) v. ARM and a wild --- guess of powerpc v. ARM based upon the age(and prior experience albeit lower clocked and with fewer features I'm sure but I cannot be arsed to look it up) of the powerpc SoC used in the Wii U